Open 7 Days A
Week.
Monday-Saturday 9 Am til' 7 Pm
Sunday Noon til' 6Pm
Vendor City Flea Discount Mall
LLC opened in February 2013
DBA: Vendor City Flea Market
and Unique Antiques. With over
58,000 square feet.
In 2013 we had to scoot over
and welcome Ollies into our
shopping center. We closed
down the name Unique
Antiques, however we are still
known for our amazing and
unique antiques.
In 2014 we still have well over 20,000 square feet, over 200 Booths, and more than 40 Showcases.

It's hard to beat Vendor City. The people's flea market.
We are local and family owned and operated.
We have a professional and friendly management and cashier team.
Open 7 Days A week. We also offer a website to our vendors to check their sales every day, any time, day or night. -That Purple/Pink image to the RIGHT click that if you are a vendor!
- We don't purchase merchandise, we just rent booths out so you can sell your items.


We pride ourselves in being your One Stop Holiday Shop & Every Day Living Store!
Owners: DJ , Eric, and Nancy.

Buyers: Mrs. Smith, Mrs. Raymer

Vendors, here you can sign on anytime, day or night, and keep up with your sales!
With Stock, Description, Dates, and Prices!
Log In: Your Email
Password: 12345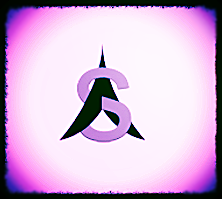 The beauty in flea-market finds is that they don't have to be put to their original use. A lidless teapot can become a flowerpot, an old window a mirror frame. Jelly jars hold pencils and utensils, and old picnic baskets make great side tables that also provide storage.
537 S Reed Road, Kokomo Indiana 46901
(765) 450-7374